There's a new "how hetero are you"-test that made the rounds of twitter this week. But don't worry, it's nothing homophobic, it's a joke made available via Stockholm Pride. The query analyzes your twitter feed and gives out a percentage plus an evaluation of your character. But no matter the result, you're still welcome to participate in their pride event.
I'm just baffled at how they new about my secret passion ;) Vanilla ice-cream with chocolate chips and half baked cookie dough.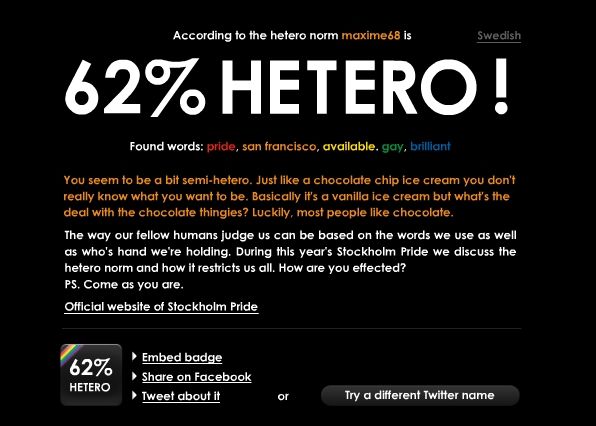 62%? Way too much, there's work to be done ;)
What's your score?