The colors? The preparation? The taste?
For me it's about all of that together, though I like the combination of contradicting flavors and colors are equally important, read more about his in my previous post My obsession with food and it's colors.
While cleaning up my iphone's photo cache I stumbled upon many, as in tons of, pictures of fruit salads. I do eat other things, but fruit salads seem to combine the best color compositions.

Don't you think so?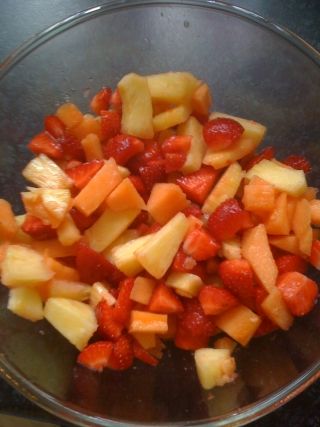 And my favorite picture: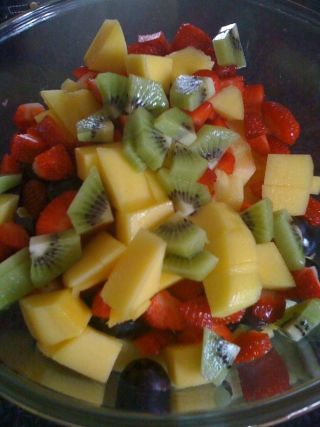 There's some other use for strawberries, as demonstrated in the following pictures

And the finished product ;)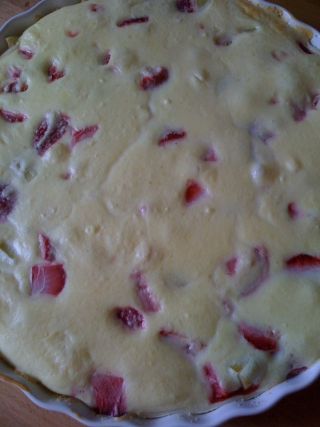 This is not a clafoutis, just in case you were wondering – I simply used a special pudding for baking.

And the last picture for today

Can you guess what this is, or better, going to be?

All pictures are mine, and except for the last one taken with my iPhone. The last picture was taken with a Canon Powershot S3 IS.