Apparently I was mistaken; they're still showing new episodes of NCIS. Yesterday's episode didn't pick up the open threads from the episode before, but next week is the last new (s06e14) – followed by reruns until forever probably. I've really liked this season so far and wonder what kind of secret they'll be digging up about the new director – there's something going on, hints have been placed all over the episodes. As long as Ziva stays on and has some good moments….*cough, I don't care.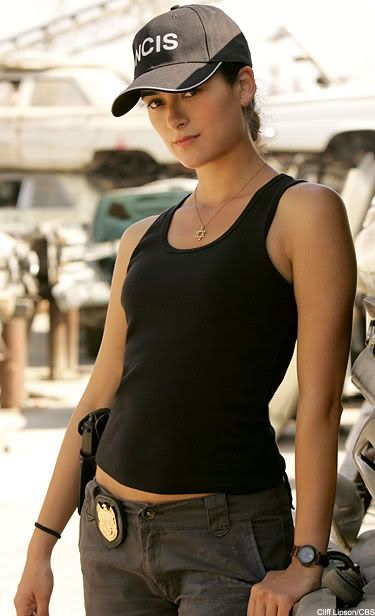 I hope that ZDF will start airing new stuff in their Sunday-Night-Crime-Slot, waiting anxiously for Wire in the Blood and Waking the Dead. I know, I never mentioned Waking the Dead before, it's another British show, in film length and shows the work of a Cold Case Unit, involving some really awesome forensics and a psychiatrist. British detectives, a least the "SI"'s apparently need to be grumpy, which is also the case in the show, he's still likeable – sort of. Guess that's because the role and influence of the psychiatrist on the team is such a strong character.

These two left after the last season, the detective was killed in the last episode and I don't know what happened to the forensic's specialist.
I already checked, this week we'll finally have a new episode of Numb3rs, all those interruptions by soccer matches seem to be over :)